Nishikigoi of Niigata Pond Pull
---
While technically this wasn't a ZNA Potomac event, there were 6 members from the club that made the trip down to Midlothian VA to check out the action at Ray Abel's pond pull so we thought it was worth covering on the website.
The event was well attended as seen here in this overview shot.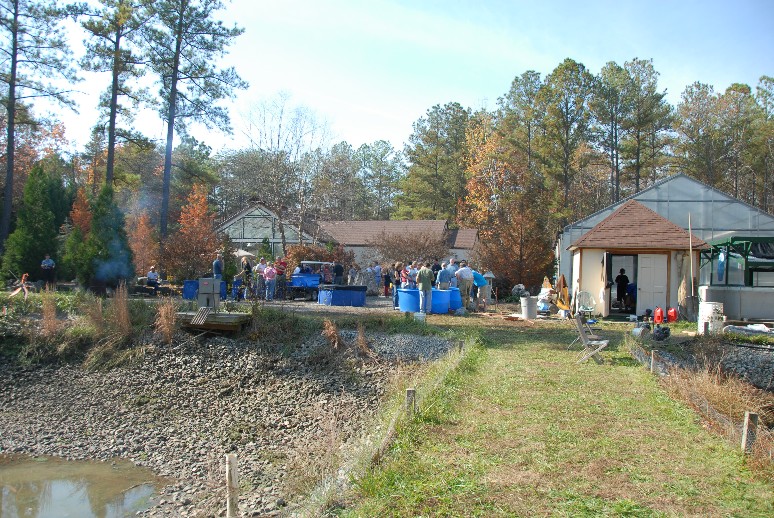 Here is club member Carolyn Frady anxiously awaiting the start of the pond pull.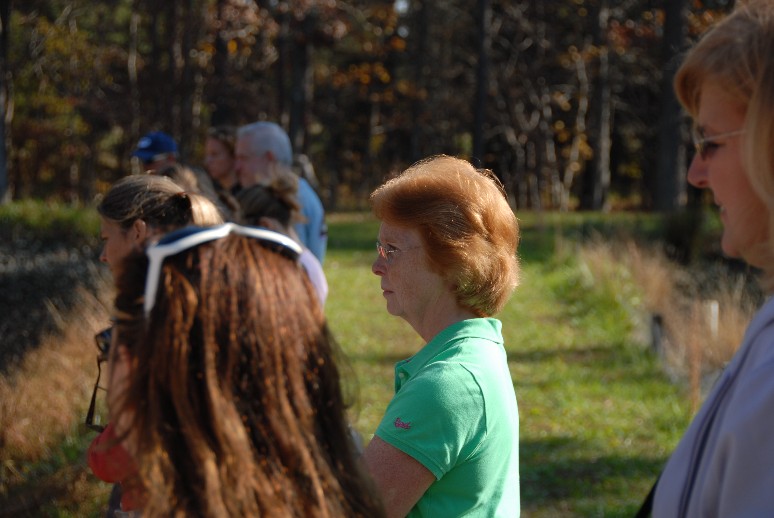 With much fanfare Ray Abel heads down to the pond amidst cheers from the crowd.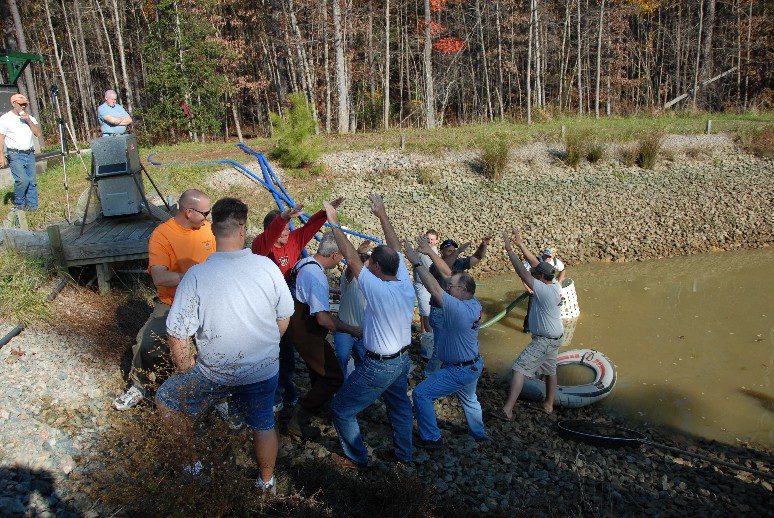 The pond has been lowered and koi can been seen swimming in the low water such as this asagi.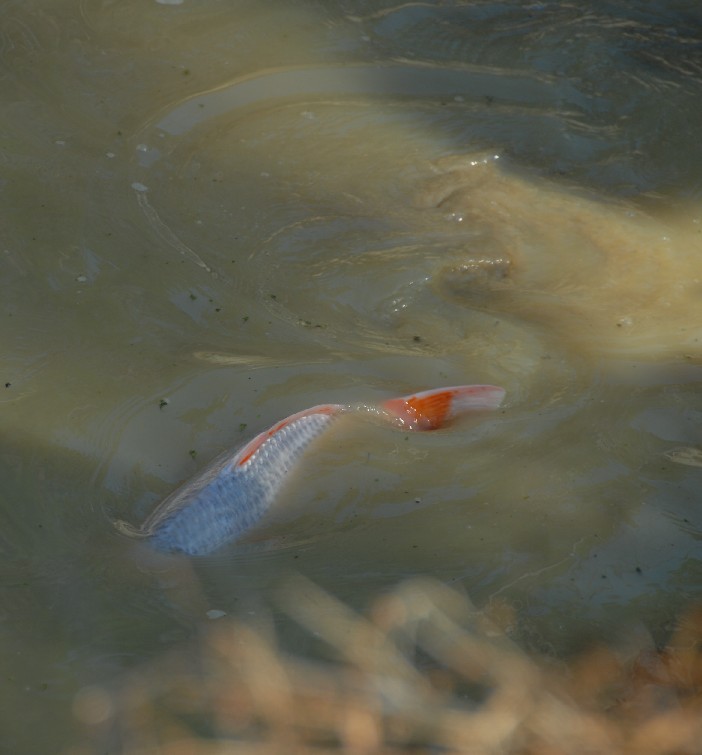 The net has been drug from one end to the other and the pulling begins!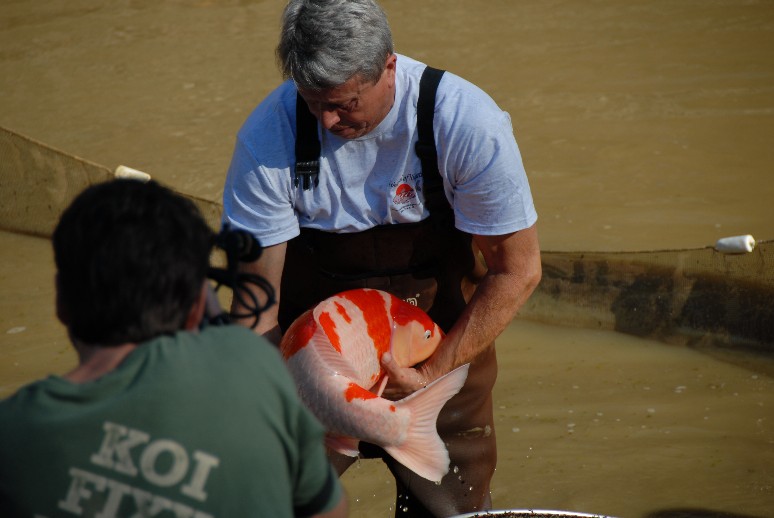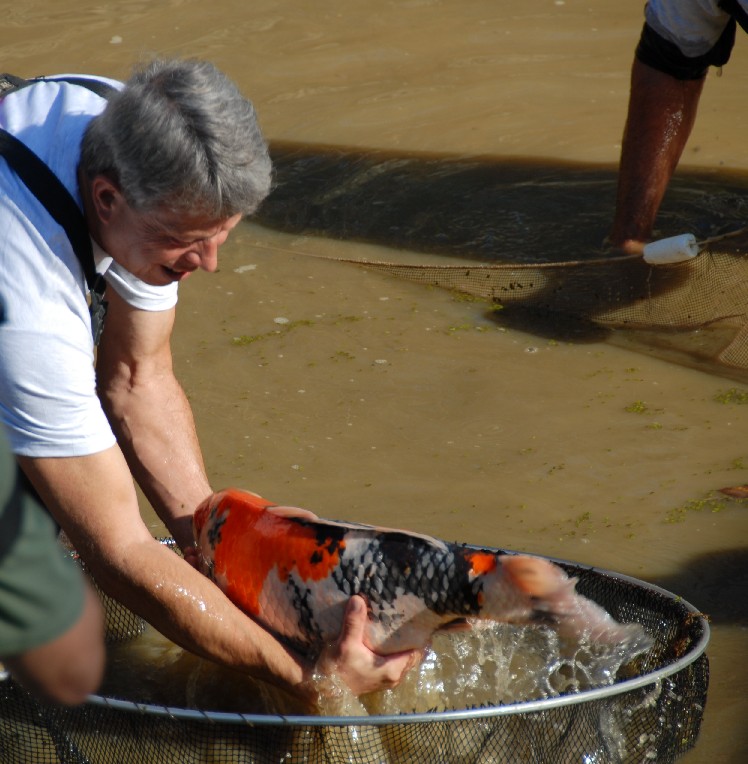 After the koi were pulled from the pond they were moved to holding tanks.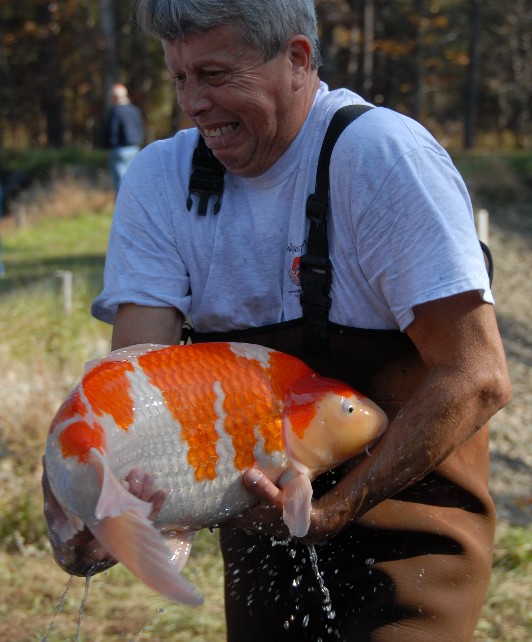 Member Doris Poppe watches as a kohaku is delivered to it's holding tank.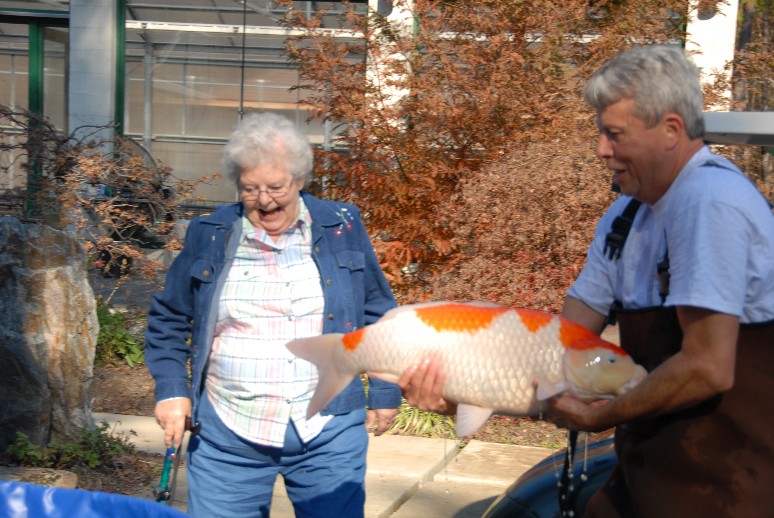 Here is Doris again running for cover as a massive hi utsuri is brought in.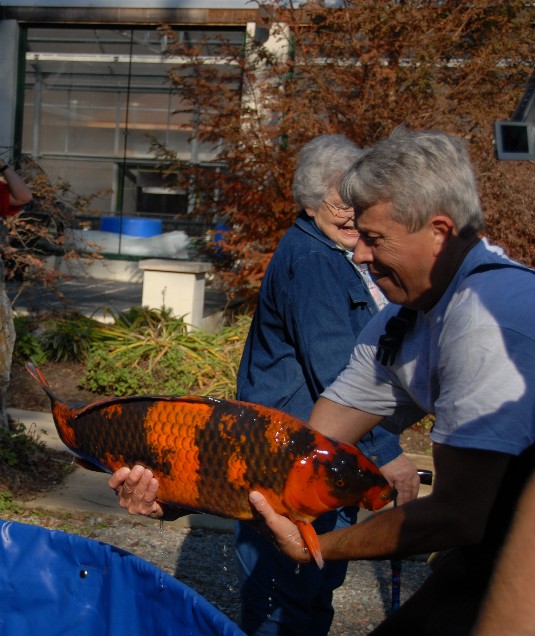 Here is a shot of one of the tanks. 20-30 koi were pulled from the pond that day.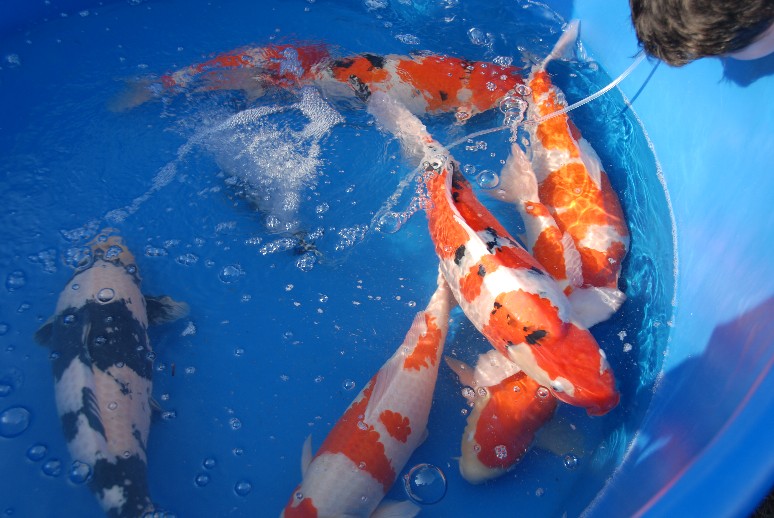 With the pull complete it was time for a lunch break. Lunch was provided for everyone attending. Seen here is the Poppe's and the Frady's enjoying BBQ.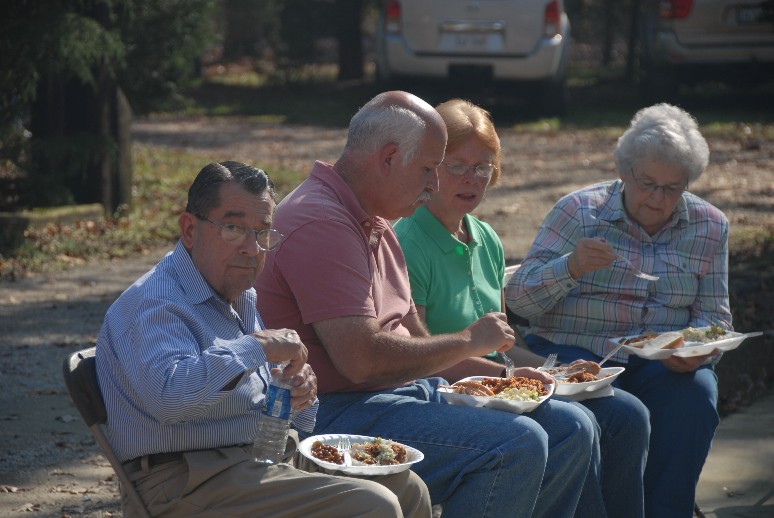 There were many fine koi for sale.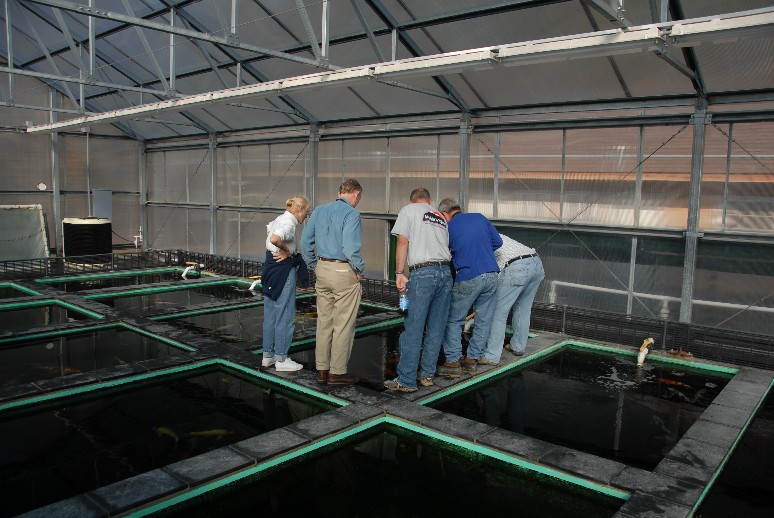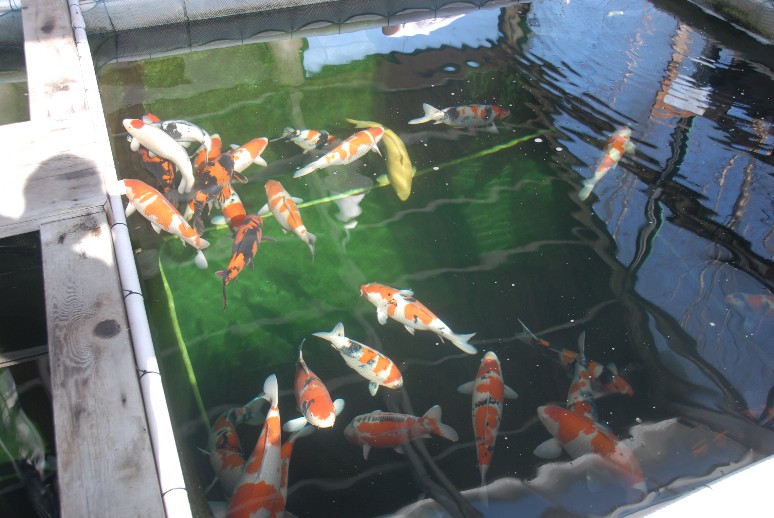 It was an exciting day but it was time to leave so we lined up for one last shot and hit the road. Seen here left to right is are members Chuck Poppe, Jimmy North, Carolina North, Carolyn Frady, Mike Frady and Doris Poppe (yours truly was taking the picture).