Jim and Carolina North
---
Bio
Keeping koi since: 1999
Introduction to koi: I had seen them as a kid growing up and always wanted a pond. When I moved to my current house it had a small watergarden. I added a koi and have been hooked ever since!
Favorite Variety: Showa
Why: Keeping koi can be challenging at times but for the most part is very relaxing. After a long day of work just kicking back and watching them swim really relieves the tension of the work day. I am currently using this pond for Tosai.
---
Pond 1 of 2
Size: 2000 gallons
Number of koi: 7
Plants: none
Liner: EPDM
Filtration: Nexus 300 with Answer 400, converted sand filter filled with K1, home made Rubbermaid up flow filter with Matala ans Springflow, 57 watt Aqua UV, Sequence pump.
Future Plans: I might add a skimmer to this pond or I might just rip it out and put a 15,000 gallon pond in.
Personal Koi web page: http://mywebpages.comcast.net/jnorth71/koi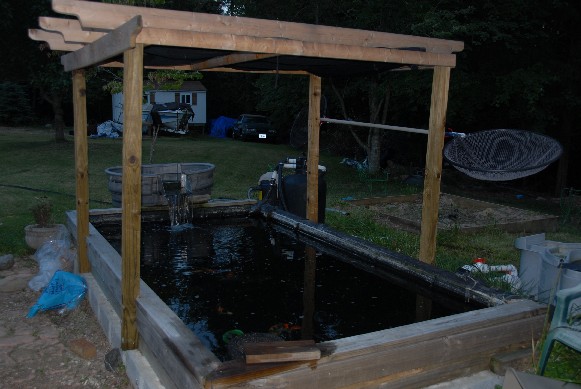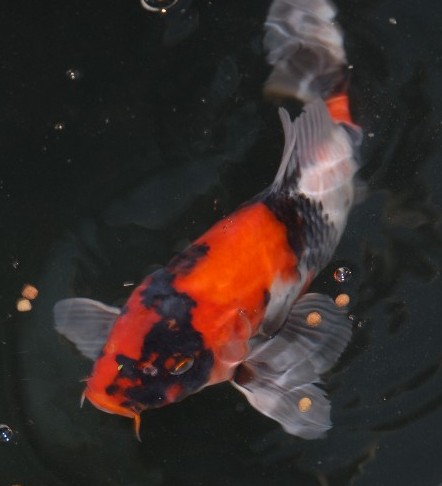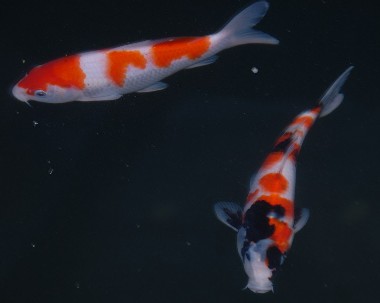 ---
Pond 2 of 2
Size: 5000 gallons
Number of koi: 15
Plants: none
Liner: EPDM
Filtration: Aquabead filter, homemade Bakki shower, WLim Dragon pump, WLim wave 36 settlement, skimmer, ZapPure 20 UV
Future Plans: I might go deeper with it.
Personal Koi web page: http://mywebpages.comcast.net/jnorth71/koi